Central Algarve Property: How do you know the correct price to pay?
Buying any asset is never an easy decision. There are many aspects that are highly specific to each individual. However, once a decision is made, the question is what is the right price to pay?
For stock market investment it is relatively easy, the best price available is displayed on a screen with the best offer and best asking price displayed which changes instantly. This is fully transparent pricing.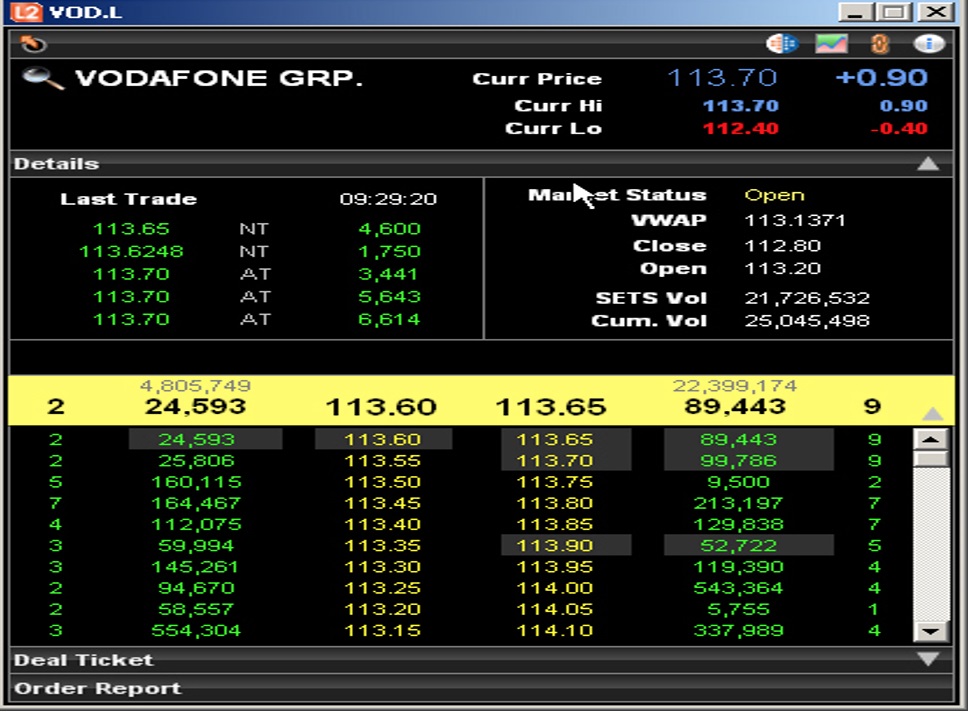 For Residential Property in developed property markets, the information available has improved hugely, enabling a buyer to see the asking price, under offer, and sold properties of all similar type and location. This information has come to us from property websites like www.rightmove.co.uk significantly improving price transparency and enabling a truly informed decision as to the correct price to pay.
The picture below shows the invaluable level of detail that is available on"Rightmove".
The picture shows transaction details from 1995 to 2020 for properties on Longfellow Avenue in Bath with a record of 71 transactions on one single avenue.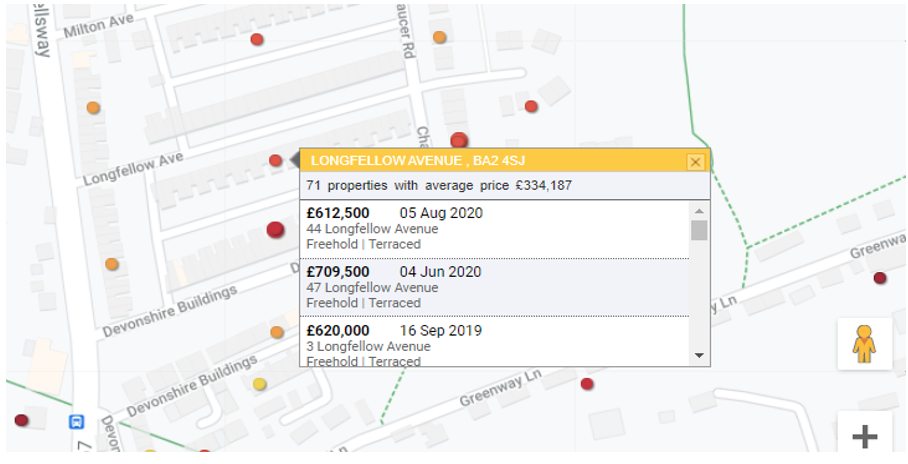 Making a Measured Decision.
How do you find similar information and price transparency in the Central Algarve? In years to come after buying, you do not want to feel you overpaid, that you were not as informed as you could have been, that the 19th hole chats after golf was actually wildly inaccurate!
It is important to be comfortable with the offer you make on the desired property, knowing that you were fully informed at the time and that you did not overpay due to insufficient price information. You do not want to say to yourself a few years later, "if I knew then what I know now".
Facts about Property Pricing in the Central Algarve.
There is no publicly available central register of property transactions. There are no websites like "Rightmove", "Zoopla", etc. with accurate historic pricing. The local authority will not release pricing information for registered transactions, and pricing transparency is completely lacking.
A reasonable person would then turn to property agents' websites to gather pricing data. This poses its own problems as pricing data on agents' websites may not always be accurate.
The Algarve property market operates on the basis of multiple listings, i.e. a vendor will list their property with multiple agents. For the agent it is first come first served, it is quite unusual for a property to be marketed exclusively by one agent. Consequently, agents use "the Hook", an unethical approach whereby listings that have already been sold remain online. They are priced very attractively to entice the potential buyer to contact them. When the buyer contacts the agent they will be informed that the identified property has "just gone under offer" or similar and the agent will try to entice the buyer to look at other properties. The pricing on agents' websites cannot always be relied upon when making an informed decision as to what price to pay.
Below we show some property details selected randomly of properties that we know are no longer for sale, 2 of which were sold YEARS ago. These were very recently taken from Rightmove's website, would they mislead you in deciding on the correct price to pay??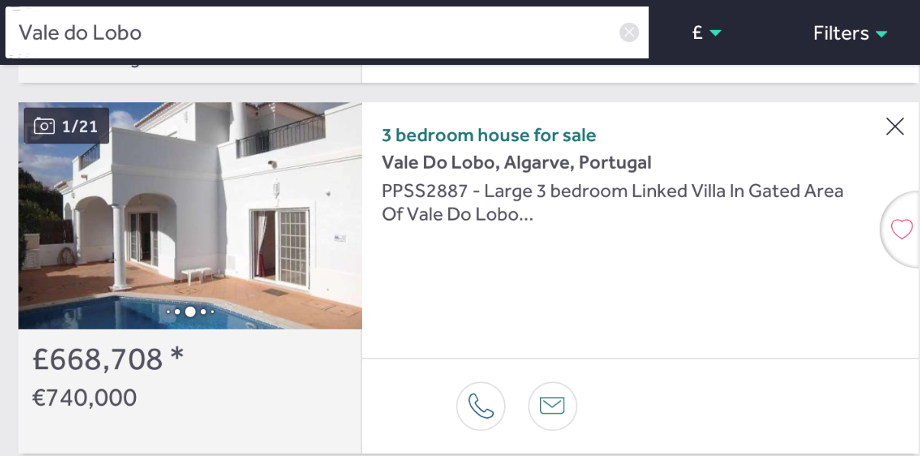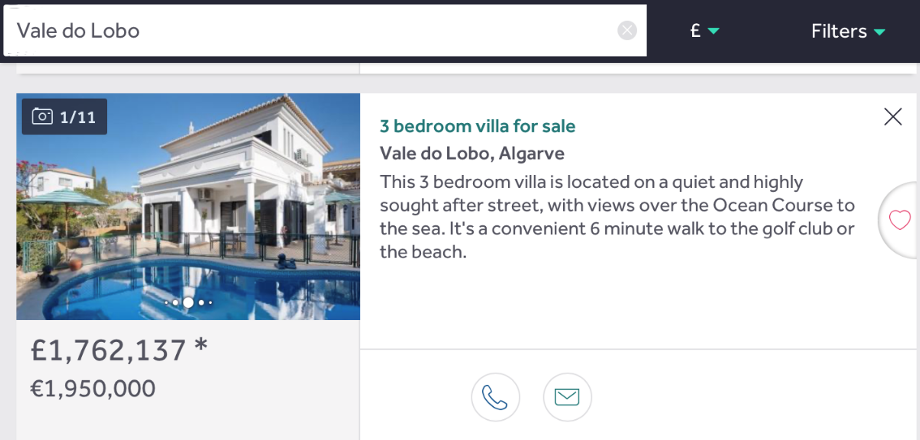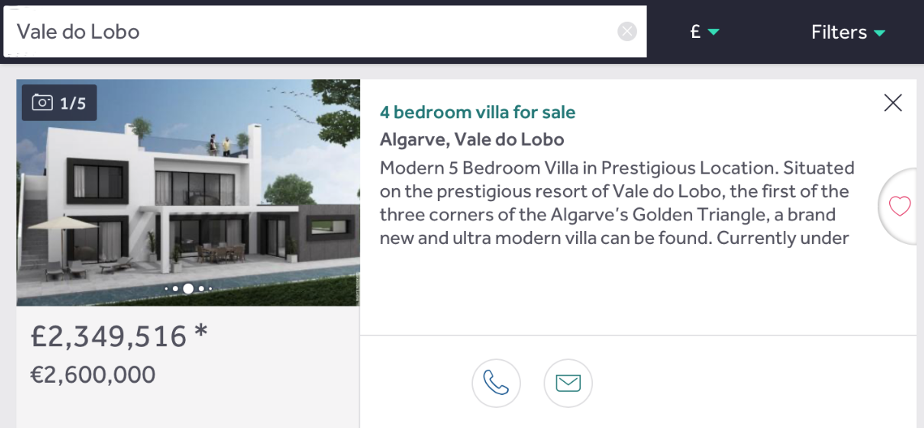 The motto is "do your due diligence on "the agent" before you do it on the property you intend to buy"
Hyperlocal knowledge is necessary to assist a buyer in their decision making. Here, the most common valuation yardstick of similar transactions comes into play. The only agents who have this information are agents who operate in and have a very specialist knowledge of their market.
Ask the agent what sales and prices they have transacted in the area in which you intend to buy before committing to touring with them. When the agent touring a buyer uses satellite navigation to find a specific property location, it is unlikely they will have the in-depth pricing detail that can only be gained by conducting transactions in that specific area. There simply is no other verified source of such data.
Make sure to enquire about specific information including running costs, estimated rental income, is the property in an urbanisation or resort, and the specific rules of that resort.
This information may not be critical but it is vital to find out does the agent knows it, if they do not, then their information on pricing may not be fully informed either, leading to poor decision-making by the buyer.
Our commitment to you
Vendici Properties operates in a small geographic area, measured in metres rather than kilometres. We know every road, nearly every property, and have pricing data over the last 10 years for all the locations where we have listings.
When we value a property, it is truly comparative, because we have accurate price data. As there is no central pricing information, an agent who is not fully involved in the Vale do Lobo to Quinta do Lago zone will simply not have the price history information and will be no better informed than the general public.
Vendici has a knowledge hub and produces fact sheets on all this type of information which is available upon request. The detail available to you will help you make an informed decision.
To find out more on properties from Vale Do Lobo to Quinta Do Lago call us on +351 919 592 097 or email rebecca@vendiciproperties.com